About Design for Care
Our website is sadly not translated in English. But surely we can give you a short and sweet idea of what we are about. Here it comes: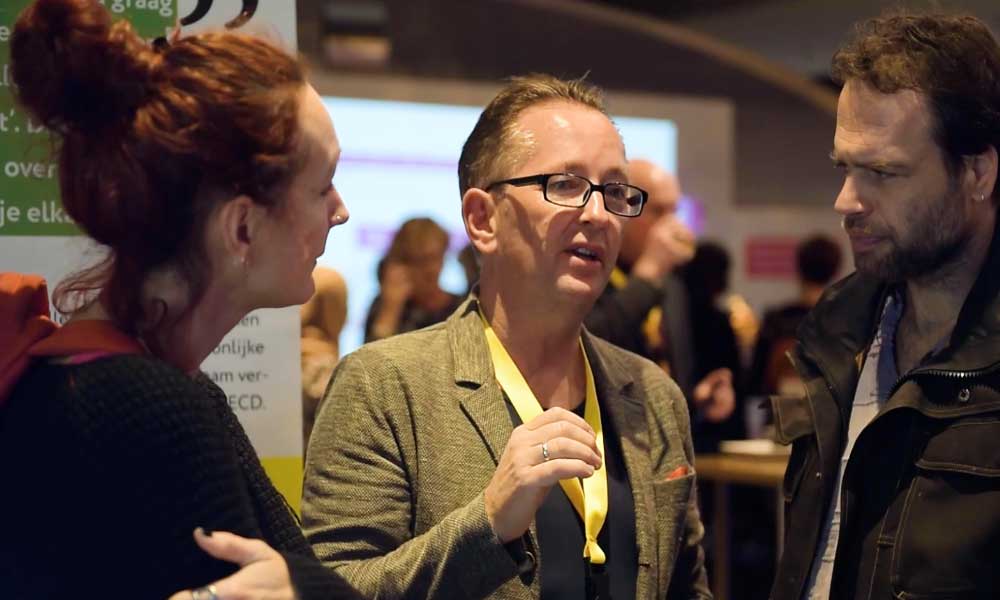 We are Design for Care. We help care organisations innovate from within. Many care organisations struggle with implementing complex multifaceted projects. The kind with lots of stakeholders. For example: implementing a new electronic client files system for over 3.000 users. These projects cost a lot of time, money and cause headaches if they don't meet expectations and deadlines. As a result they often are poorly used: 'Impossible to work with', is the verdict of care professionals. And the headaches continue…
Our way of working
We help care organisations take big steps forward with our own developed systems methodology, [RETHINK], which we customise to the client's needs.
We combine years of experience in the care sector with change management, culture management, talent development and a good sense of humour. All this is held together by the strongest glue possible: design thinking.
[RETHINK] introduces a truly client centred process.
Which saves time,
Which saves money,
Which scouts hidden talents within your organisation,
Which creates a design team from your own people,
And generates heaps of joy as a super bonus!
A new, energised organisation is the result.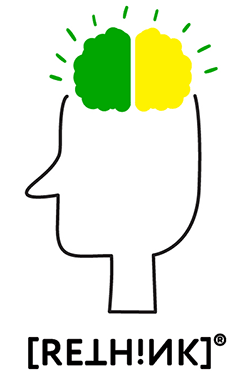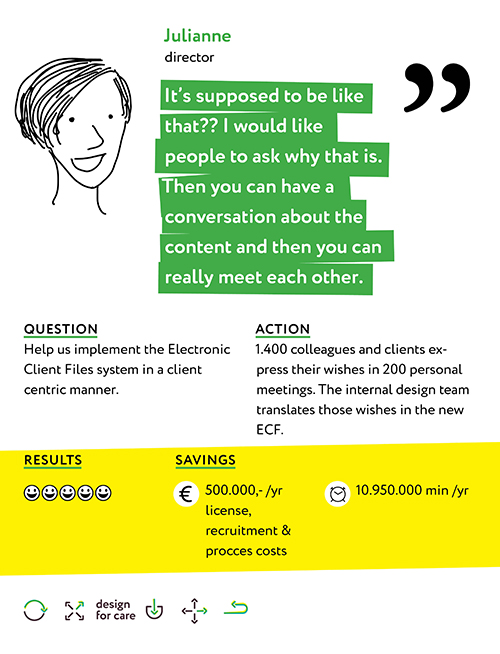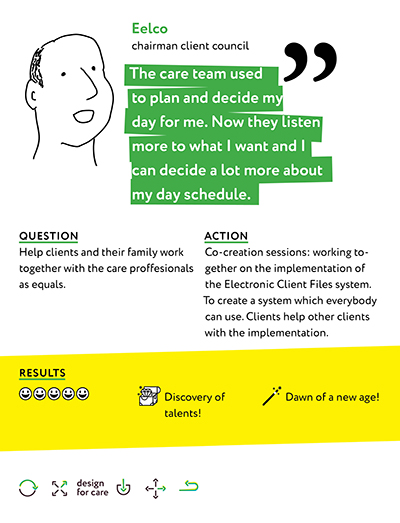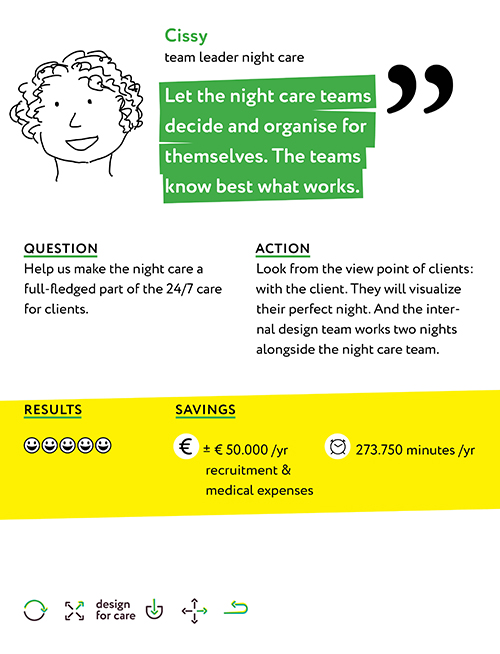 What if…
What if all care people: co-workers, clients, governors, managers, e-v-e-r-y-body, would discover their hidden talent? What would happen if they all appeal to that talent and use it to its full potential? How will that affect the care organisation?
We know that it will result in a wave of energy. A wave that will move the organisation forward from within. It will give a huge boost to all processes, teams, results and with that it will deliver a great wave of progress.
Our beliefs
We believe in people. In working together, in trust. We believe in creativity. In the ability to solve problems creatively, together. We believe that – if people get the full chance to grow and be creative – no problem will be too big for this new design team of your care organisation.

Care should be there for the people that need it.